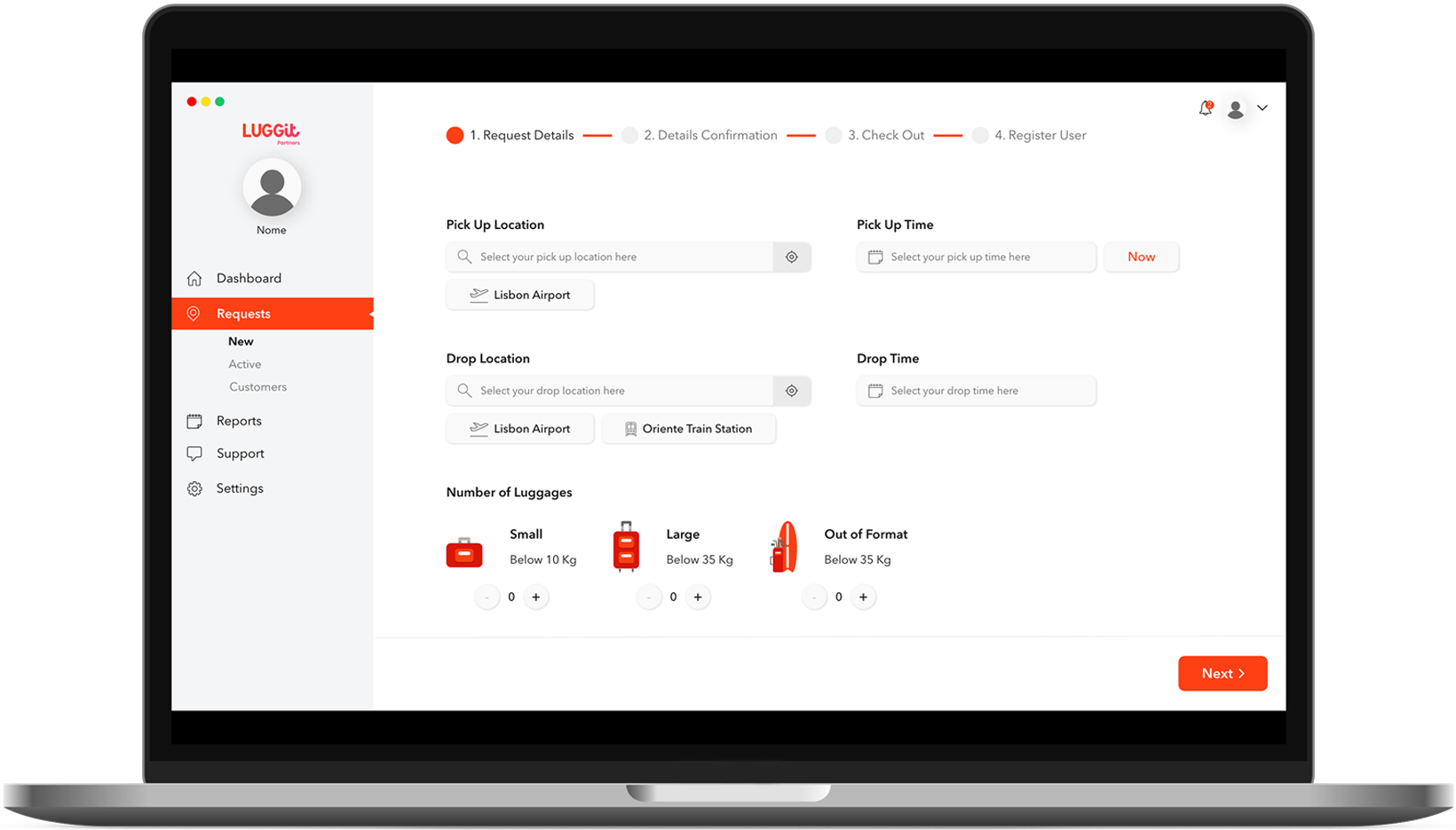 Request the LUGGit service for your guests
Enter the collection and delivery data on the plataform and follow the service, while one of our Keepers take care of it.
Check in and Check out Optimization
No more luggage storage requests before and after the stay.
Extra Service
Provision of an innovative and customized service for the guest.
Resources Optimization
Efficient usage of storage space and staff.
New source of Revenue
Commission for each service provided.
Hygienization
Luggage is sanitized before and after the service.
Tracking
Security
Luggage is secured with unique QR Code Tags.
Insurance
Every piece of luggage is insured.
Success stories
We are very proud of our partners. Check out what they have to say about us.